MONDAY
Great Wines of the Andes 2018: Shanghai Grand Tasting @ Mandarin Oriental Pudong
At this walk-around tasting event, you'll get to meet and network with 40 of the very best Chilean and Argentine producers. From malbec and cabernet to pinot noir and chardonnay, all of the featured wines are handpicked by James Suckling and have scored 90 points or higher.
🕒 4pm
💰 HK$425 – 850
📍 111 South Pudong Road | 浦东南路111号
Storytellers June Slam: An Unusual Journey @ Taste & See
Real stories, told LIVE, from the church community in Shanghai. Lineup for this slam includes: Angus Ning, Islet Xue, Aumar Proust, Emily Loggenberg & Kenrick Davis.
🕒 6pm
💰 ¥100
📍 99 Taixing Road | 泰兴路99号
Nachos Monday @ The Blind Pig
Have a casual catch up session with friends and colleagues with one nachos order plus two True Legend Beers (Sexy Summer Ale / Platinum Blonde Ale) for 100rmb every Monday. From 6pm until close.
🕒 6pm
💰 ¥100
📍 132 Nanyang Road | 南阳路132号
Pork Knuckle Monday @ Zeitgeist
Start the week with a huge cut of meat – roasted German pork knuckle. Crispy. Tasty. Delicious. Good for sharing. This Bavarian dish comes with cabbage bacon salad OR sauerkraut, bread dumplings, and two drinks of your choice (Schloß draft beer 0.5L, House Wine, Spritz or Sparkling Wine). Dinner for two for 198 rmb.
🕒 6pm
💰 ¥198
📍 537 Haifang Road | 海防路537号
Monday Tapas @ Brownstone
Chill lounge Brownstone in Surpass Court offers a tapas deal every Monday. 50% off your tapas orders from 4pm to 11pm.
🕒 4pm
📍 570 Yongjia Road | 永嘉路570号
TUESDAY
Christian Sands Trio With Special Guest Charles Turner @ Jazz at Lincoln Center Shanghai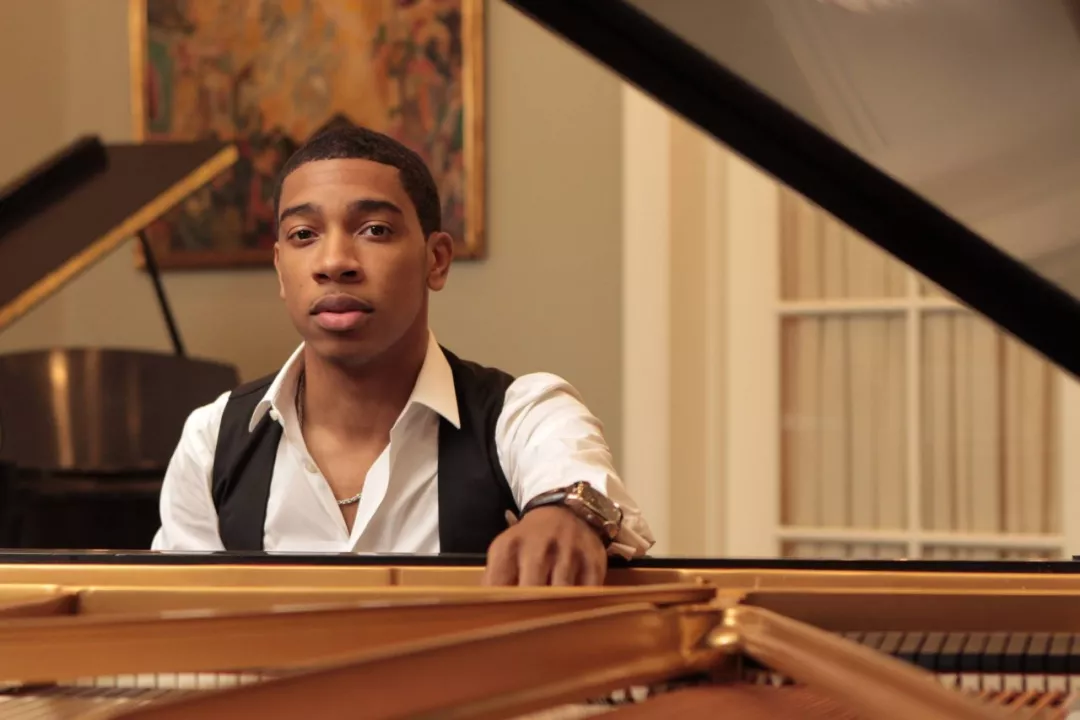 Christian Sands is an emerging jazz force. He possesses pianistic technique in abundance, but it perfectly matches his conception. His use of understatement accomplishes a much deeper musical goal. He takes a fresh look at the entire language of jazz: stride, swing, bebop, progressive, fusion, Brazilian and Afro-Cuban. He says, "My music is about teaching the way of jazz and keeping it alive.
🕒 7:30pm
💰 ¥180 – 308
📍 139 East Nanjing Road | 南京东路139号
Ludovico Einaudi @ Shanghai Oriental Art Center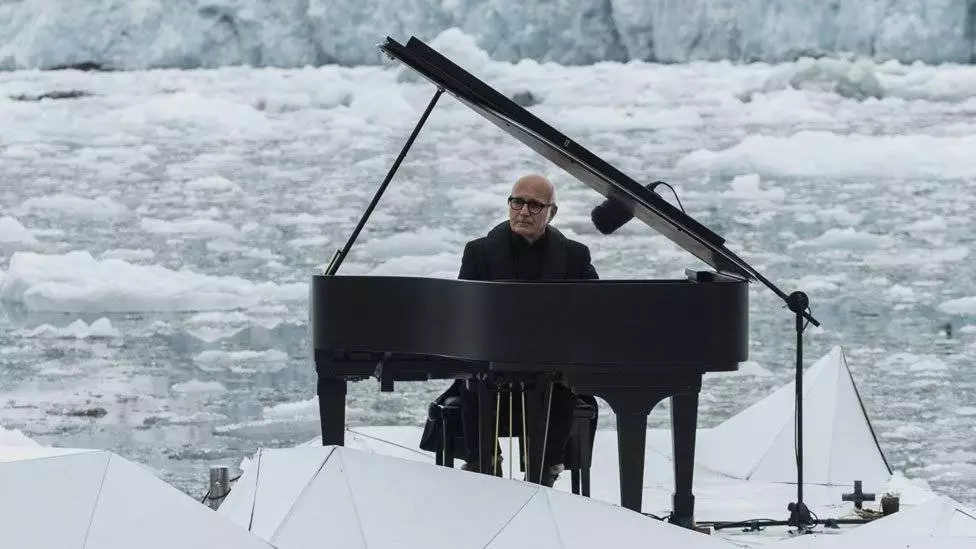 Luminous, emotive, effortlessly lyrical and always supremely refined the music and performance of Ludovico Einaudi have attracted an ever-growing audience over the last two decades whose diversity and devotion are without parallel.
🕒 7:30pm
💰 ¥280 – 1080
📍 425 Dingxiang Road | 丁香路425号
Riblets Tuesday Night @ The Blind Pig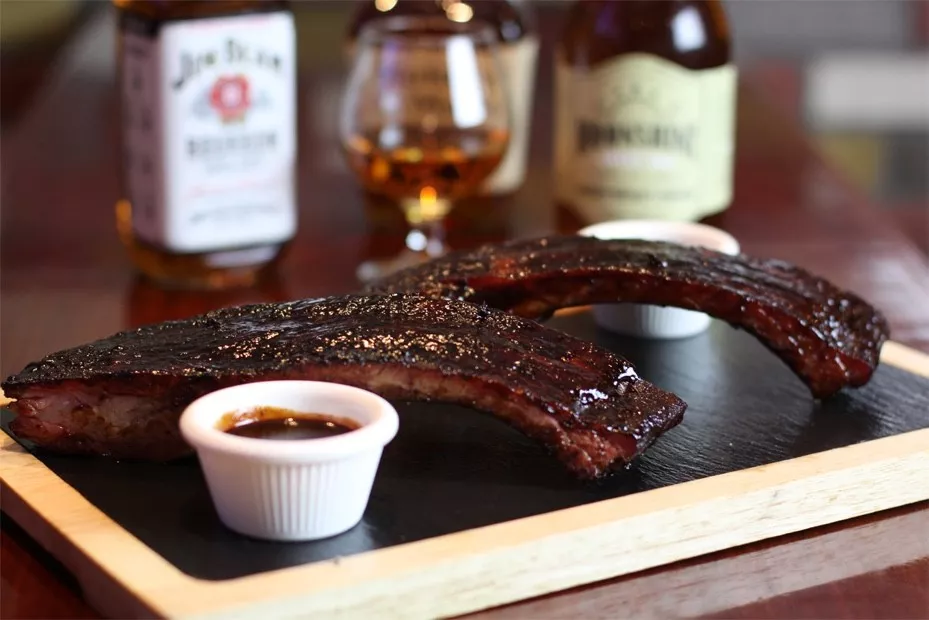 The Blind Pig hosts a riblets deal every Tuesday – ¥12 per piece from 6pm till close. Minimum order of 6.
🕒 6pm
📍 132 Nanyang Road | 南阳路132号
WEDNESDAY
Latin Party @ Lychee
Every Wednesday at Lychee cocktails lounge, they're hosting a Latin music night, along with buy-one-get-one-free margaritas and caipirinhas. Your fav salsa, bachata, and Latin house on the stereo. Free salsa and bachata classes from 10pm to 10.30pm.
🕒 9:30pm
💰 Free
📍 49 West Fuxing Road | 复兴西路49号
Ladies Got Wine @ Le Bouchon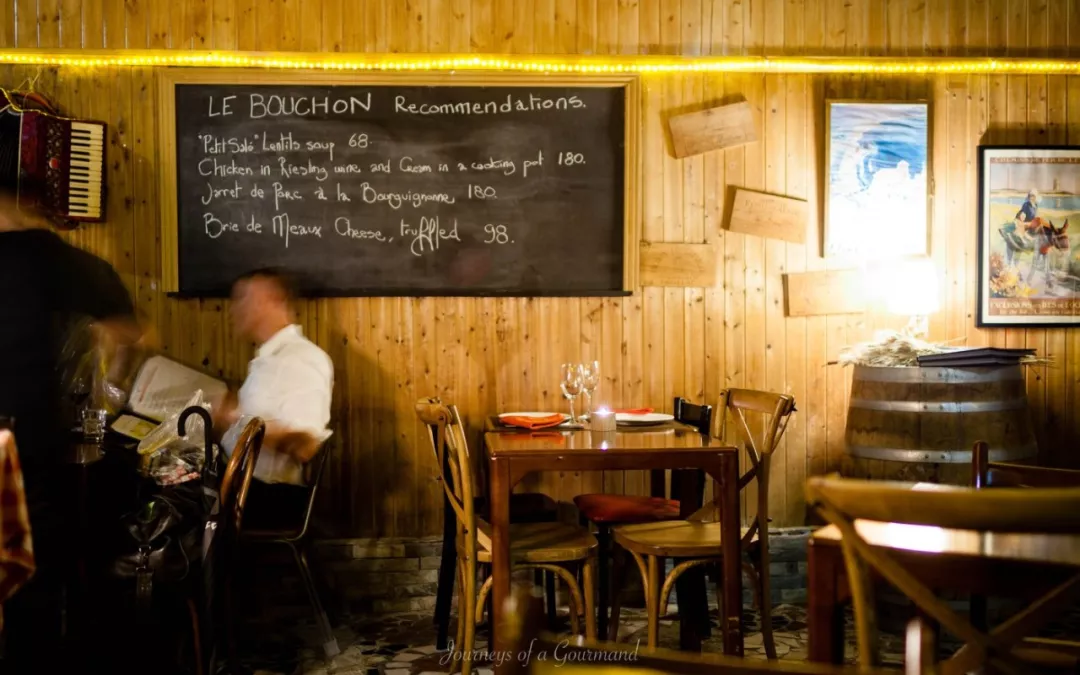 Until June 28, every Wednesday and Thursday down at mainstay French restaurant Le Bouchon, ladies who order a main course from the menu of bistrot classics get free-flow wine from 6.30pm to 8pm.
🕒 6:30pm
📍 1455 West Wuding Road | 武定西路1455号
THURSDAY
Cats the Musical @ Shanghai Culture Square
One of the most successful musicals of all time comes to China. This is an English-language production (with Chinese subs) of Andrew Lloyd Webber's long-running hit musical. Originally adapted from TS Eliot's whimsical poems about the personalities and sociology of cats, the performance features the classic songs "Memory" and "Magical Mr. Mistoffelees".
🕒 7:30pm
💰 ¥280 – 580
📍 597 Middle Fuxing Road | 复兴中路597号
Organist Hee-Sung Kim Asia Tour Recital @ Shanghai Oriental Art Center
Organist Heesung Kim, a graduate of Yonsei University, continued her graduate studies at University of Texas at Austin and earned her doctorate degree in 1995. Since graduation, she has performed in Russia, Japan, and the USA. Audiences in Korea have been able to enjoy her concerts annually. As an ardent and committed musician and performer, she has worked with a wide range of musical collaborators that has included various orchestras, vocal soloists, piano and violin duo, jazz and dance performers.
🕒 7:30pm
💰 ¥80 – 280
📍 425 Dingxiang Road | 丁香路425号
FRIDAY
Devendra Banhart @ Shanghai Symphony Hall
Devendra Obi Banhart is a Venezuelan American singer-songwriter and visual artist, often associated with the New Weird America genre (accompanied by artists like Vetiver and Joanna Newsom). The New York Times has called his songs "free-associative work" and SPIN magazine has written that "Banhart's albums offer ashram-appropriate guitar strums, trippy-hippie tone poetry." Various publications have described his style as psychedelic folk, avant-folk, freak folk, Lo-Fi, hipster folk revival, and alternative folk, a show that's unlikely to resemble anything you've heard in a symphony hall before.
🕒 8pm
💰 ¥80 – 680
📍 1380 Middle Fuxing Road | 复兴中路1380号
Swig & Nibble @ Mandarin Oriental Pudong
Have a taste of Bali's fine-dining scene in Shanghai, when critically acclaimed restaurant Cuca pops up at at the Mandarin Oriental Pudong's Swig & Nibble dinner party on June 8 and 9. At the Mandarin Oriental's Qi Bar, Cuca will be infusing Swig & Nibble with its daring spirit. Over three hours, 20 sweet and savory canapés will be served on oversized trays brimming with whimsical garnishes, which you can enjoy with paired wines. At the same time, groove to the funky beats on the hotel's outdoor terrace overlooking Shanghai's futuristic skyline.
🕒 6:30pm
💰 ¥588
📍 111 South Pudong Road | 浦东南路111号
Scan QR code to RSVP ▼
Mario Alonso @ Shanghai Oriental Art Center
Described by critics as "a pianist possessing the talent and intelligence necessary for piano interpretations and endowed with the maturity and professionalism needed to overcome any technical difficulty", the pianist Mario Alonso Herrero is one of most internationally renowned Spanish pianists.
🕒 7:30pm
💰 ¥280 – 2800
📍 425 Dingxiang Road | 丁香路425号
SATURDAY
NEC Black & White Attire Yacht Cruise @ Huangpu River
This exclusive elegant event is celebrated every year in Shanghai, bringing together hundreds of expats and local professionals in and around Shanghai to meet on the Yacht cruising the Huangpu Bund river between Puxi-Pudong with spectacular view of the city. There will be live DJ with amazing music and Brazilian Samba and salsa carnival live performance.
🕒 6:30pm
💰 ¥260 – 1200
📍 481 No.2 East Zhongshan Road | 中山东二路481号
White Party Fundraiser: Free Flow Brunch @ Hellas House
Join this Celebratory White Party Fundraiser Brunch and help support a future for young women in China! The World Academy for the Future of Women (WAFW) is a bold and daring leadership program focused on developing young women for leadership roles that will address and achieve the United Nations Sustainable Development Goals. Celebrate with the community and have fun at the start of summer dressed up in white!
🕒 11am
💰 ¥350
📍 735 Yuyuan Road | 愚园路735号
Life in Color Shanghai 2018 @ National Exhibition and Convention Center
Life in Color, AKA the "world's largest paint party", is back in Shanghai to make its mark on the city June 9th! Dance, DJ, performers and paint – it promises to be one loud shindig. You walk in wearing white. You leave looking like a Jackson Pollock painting – memories, laughter, and new friends in tow (maybe a few new dance moves too). That's Life in Color. It's music, immeasurable fun, and a whole lot of energy.
🕒 10am
💰 ¥399 – 599
📍 333 Songze Road | 崧泽大道333号
Brawl on the Bund @ Hyatt on the Bund
Come celebrate the 10 year anniversary June edition of Brawl on the Bund! There will be at least 8 white collar fights on the night and will once again have a charity raffle for More Than Aware (MTA),a healthy lifestyle support group that empowers women to be proactive in the prevention and recovery of breast cancer.
🕒 6pm
💰 ¥3375 – 20000
📍 199 Huangpu Road | 黄浦路199号
SUNDAY
Tucson Arizona Boys Chorus @ Shanghai Oriental Art Center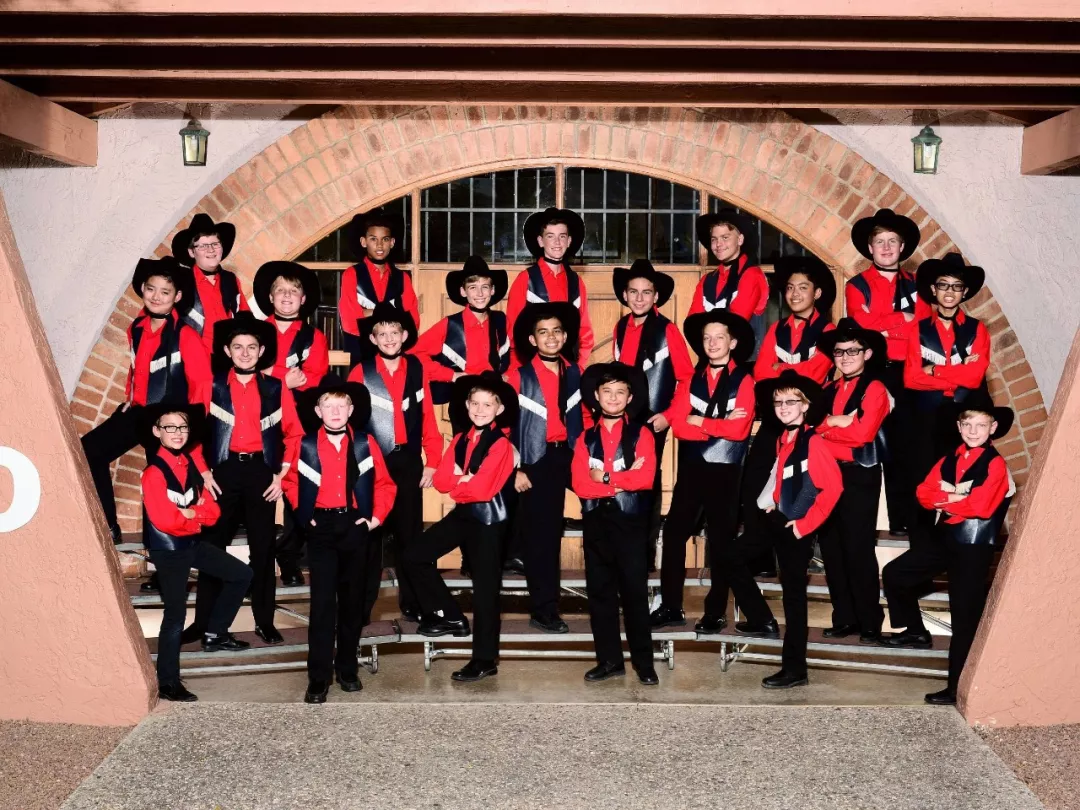 Founded in 1939, the Tucson Arizona Boys Chorus is one of America's longest lasting community choir programs. Musicianship and citizenship in an atmosphere of enthusiasm and professionalism are the cornerstones of the Chorus. Renowned for its excellence, the Tucson Arizona Boys Chorus has earned the reputation of a premier music education and performance organization representing both the classic, international boychoir sound and the diversity of the American Southwest.
🕒 7:30pm
💰 ¥80 – 380
📍 425 Dingxiang Road | 丁香路425号
M's Live Opera in 60 minutes: La Bohème @ M on the Bund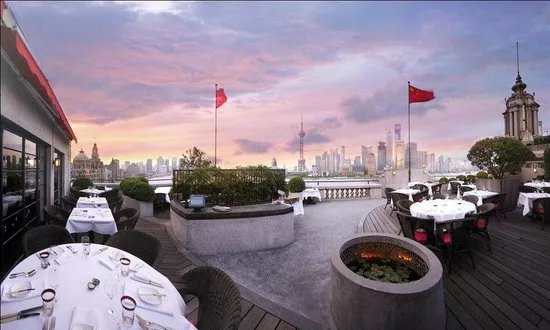 Come and experience Puccini's operatic masterpiece, La Bohème sung Live by young and exciting international artists Italian. Impresario and lecturer Arthur White will host the event, helping attendees to fully enjoy one of the most beloved and most frequently performed operas on the world operatic stage.
🕒 4pm
💰 ¥85 – 150
📍 20 Guangdong Road | 广东路20号
Homage to Nijinsky @ Shanghai Grand Theatre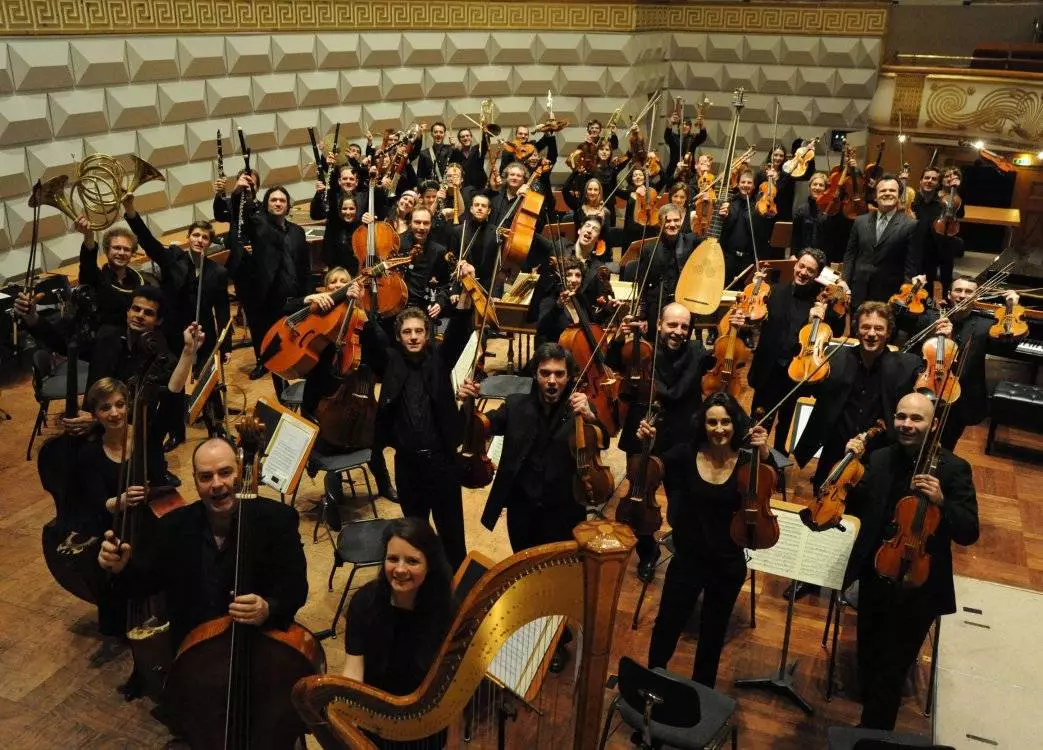 Vaslav Nijinsky was a Russian ballet dancer and choreographer, considered as the greatest male dancer of the 20th century. His expertise and technical perfection earned him popularity and respect within a short career span of nine years. He was among the few male dancers who could perfectly execute the 'en pointe' technique, which was considered rare in those times.
🕒 7:30pm
💰 ¥180 – 880
📍 300 Renmin Avenue | 人民大道300号
Sign up for our daily updates below!
Have an event you don't see listed here?
Email [email protected]